What Was Happening?
SnoMon, doing what he does best.
This is the coolest Snoloha original piece of artwork that has been created…I think. The detail is amazing when you see this thing full size. Yes…it'll be available for purchase. Stay tuned to learn more.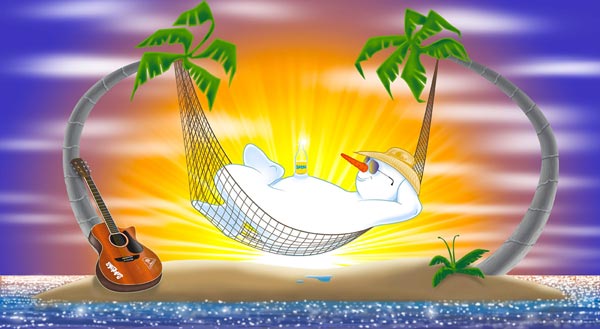 What's Happening Now?
The $10 Snoloha Sale.
We are halfway through October, so you know what that means!?
Time is running out for the $10 Snoloha Sale! There's some decent inventory left on some items, and not so much on others. Start shopping now, because once November hits…this stuff goes buh-bye.
What's Happening Next?
Lots of good stuff.
New products are being worked on and finalized, including new SnoMon inspired products, a hooded tech zip sweatshirt, new noggin' wear, new T's and more.
A new website looks like it may be happening as well.
In addition to all the new products and a possible new website, there's this little project that I've been working on little by little, and it's starting to make a little more sense in this little brain of mine…
It's gonna look something like this: (stay tuned to learn more)