A few Snoloha shots captured while sailing somewhere between Puerto Rico & St. Thomas…
Hey, it's Captain "Chicken" Dan wearing his Definition T at the helm.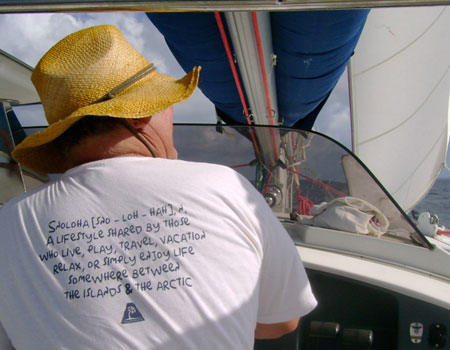 Look, there's Ryan acting all Zoolander like in his Palm Tree Chair Lift T.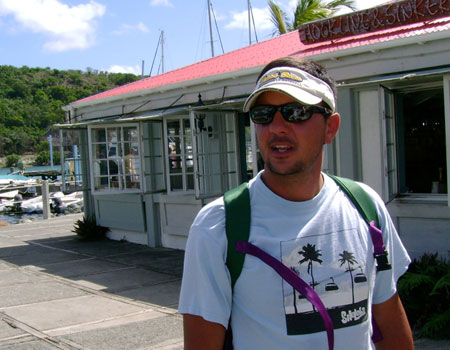 Look closely, Ryan is sportin' a Snoloha visor.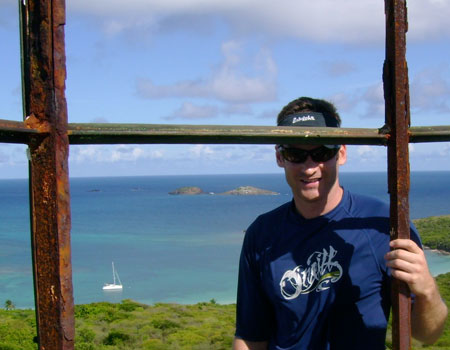 Keepin' a cold one cold is hard work in the Caribbean heat.