The Snapshots & Scenery gallery is building, and as a result the monthly contest is getting more difficult to choose a winner. Over the past couple of days, there have been a number of great photos uploaded. I wanted to share a handful of them here:
Thanks, Rob, for risking your life for a Snoloha photo. First there's the fire photo, then there's the skydiving. I think Rob is going for the bravest Snoloha photo award.

Robert from Hawaii sent this in. Cruising around Mauna Kea State Park on his motorcycle, with a Snoloha sticker on the fender…I love it!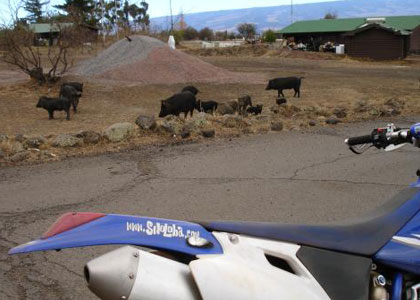 Ah yes, the dog days of summer on West Grand Traverse Bay…thanks Kim.