On a recent trip to Alaska my In-Laws visited the Salty Dog Saloon in Homer, and grabbed these Snoloha photos for me. Yes, I'm trying to score brownie point by featuring my wife's parents. But, they are legitimate customers too…Barb is wearing the ESCAPE T in the photo outside of the Saloon.
Thanks again Bill and Barb for the great photos. Maybe next time you can take your favorite son-in-law along for the ride…that looks like my kind of hangout.
Looks like the kind of place where you can forget about the realities of everyday life for a while.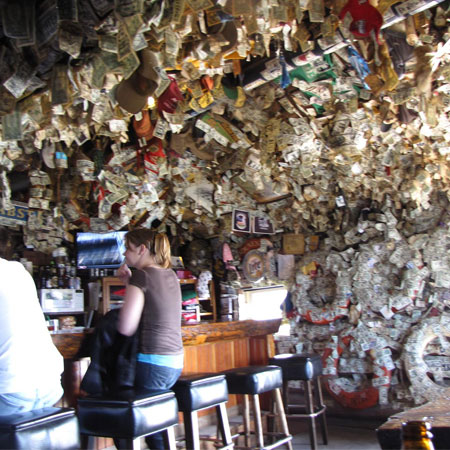 Love that the Snoloha biz card is next to the Dollar that says "I'm so glad I left me ex in Texas."

Bill and Barb (sporting the Snoloha ESCAPE T).