My good buddy and Snoloha's graphic designer, Joe Gabry, is going to be an active participant in the movement that is changing the face of men's health, and he needs some help. Here is the fun part – this November Joe has decided to get hairy and grow a moustache for MOvember.
What the hell is MOvember? Read on –
This whole thing is a fundraiser to raise awareness of and raise money to fight prostate cancer and Joe's teams needs help. They are called The MOtown MOfia and are four guys strong, committed to growing the most bad-ass mustaches that each has ever grown.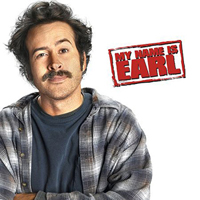 MOvember in a nutshell- The team starts on MOvember 1st completely clean shaven. They have 30 days to grow the most grizzly, luxurious and flowing upper lip mane that they can. They spend the month looking completely ridiculous, hopefully drawing attention to themselves and raising awareness and money for prostate cancer research.
If you want to learn way more about MOvember, direct yourself to www.movember.com and have a look.
They will end the month with a sweet, sweet party at the Royal Oak Brewery in Downtown Royal Oak. Important details about the party will be posted on Joe's MOspace page. They will be raffling off some sweet prizes that their corporate sponsors (like SnoLoha) have donated. All the money that they raise will go directly to the Prostate Cancer Foundation and is tax deductible. You are all invited, even if you don't donate anything at all.
Here is what you need to do –
Direct your favorite web browser to http://us.movember.com/mospace/1502851
Check out the website and then make a donation. Online donations are completely secure.
OR, you can write a check payable to the 'Prostate Cancer Foundation', referencing my Registration Number 1502851 and mailing it to:
Prostate Cancer Foundation
Attn: Movember
1250 Fourth St
Santa Monica, CA, 90401