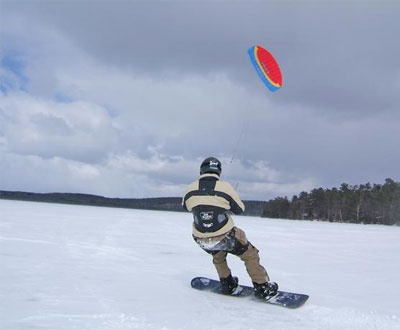 Be sure to check out the 2007 Kite Derby, Northern Michigan's premiere snow kite event. The Kite Derby is a free ride event and is open to all ages and skill levels. There are no winners or losers just good friends and snow kiting with a little friendly competition. For those who haven't had a chance to try snow kiting yet, there will be free indroductory kite flying clinics.
The Kite Derby starts Febuary 16th and runs through the 19th. It will be held on one of the many inland lakes in the Traverse City area. The exact location of the event will be posted on the website once it has been determined.
The event is sponsored by Grand Bay Kite, H2OKiter.com, and Snoloha.