Living on Snoloha Time 10 Years Ago at Bolongo Bay.
"It was during this very moment under the star encrusted Caribbean sky that I felt a sensation of happiness for the first time in a very long time.  Then I said aloud, to no one in particular except maybe a nosey iguana, "everything's gonna be alright".  And I believed it.  At that very moment with Corona's circulating through my body and the salt air sticking to my skin, I believed it." —  journal excerpt.
This is a lengthy one.  I think it's selfishly a moment of reflection.  But I hope you enjoy it as well.
I can't believe it's been 10 years!  Not 10 years since I launched Snoloha, but 10 years ago this month that I took that trip to Bolongo Bay that literally changed my life and lead to the inspiration of Snoloha that same month (though Snoloha sat idle in my head for a few years before actually doing anything with it).
It was my first trip to the Caribbean, and I blindly booked a room at the Bolongo Bay Beach Resort.  I didn't know what I was getting myself into.  I just knew I had to get out of town, by myself, for awhile.   I packed my good ole Burton backpack (the same one that accompanies me on each trip down), a couple of books and a journal.  I didn't own a cellphone (yes, it was 2003 and I did not yet own a cellphone) and I didn't bring a camera.  It's really the perfect way to fully escape and enjoy the moment.
For the next few days I hung out at Iggies Beach Bar, slept in a hammock on the beach, did a lot of writing and befriended one of the servers and ended up having a good time hangin' with the locals in Red Hook.  As with any trip to the Caribbean, it ended way too fast and soon enough I was landing in Detroit Metro Airport to a late winter snowstorm.
For those of you that already know it…the rest of the story is history, as they say.  But for those that don't…the short version goes something like this – shortly after arriving home from Bolongo Bay, I was driving (through the snow) to work and passed the 45th Parallel road sign, which marks the halfway point between the Equator and the North Pole.  That's when the Snoloha concept hit me and I scribbled "somewhere between the islands and the arctic" on a Rolling Stone magazine that was laying in the passenger seat.
If it wasn't for that trip to the Caribbean and Bolongo Bay / Iggies Beach Bar…Snoloha would have never of happened.  So yes, it's a very meaningful place to me…for reasons far greater than its perfect atmosphere, sandy beach, friendly staff, hammocks, great food, location away from the hustle and bustle of Charlotte-Amalie and the excellent guest services.
Bolongo Bay helped me get my head on straight.  It was an inspiration to the creation of Snoloha.  Shortly after my return to 'the mainland', I left a job that I had been at for nearly 9 years, moved to Traverse City (which is the best place to call home, in my opinion), finished that elusive Bachelor's degree and eventually took the leap and started a business.  Yes, life has been much different since that trip.  Had I not gone, things would be much, much different than they are now.
The islands are an inspiration to many people for a variety of reasons.  And often times it's enough that people go on vacation and never leave.  For me, I'd miss the snow and the changing seasons too much (of course that's also a big part of why Snoloha took shape).  I'm looking forward to when Savannah is a bit older and taking her to Bolongo Bay for an extended family stay, and she can see where 'Iggie', the stuffed animal Iguana we brought home for her, came from.
Be careful when you travel to the Caribbean, it can literally change your life.
Bolongo Bay Beach Resort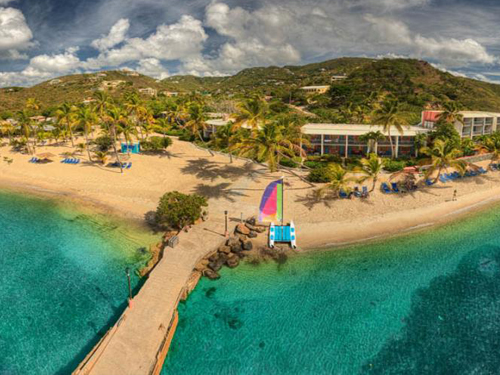 Iggies Beach Bar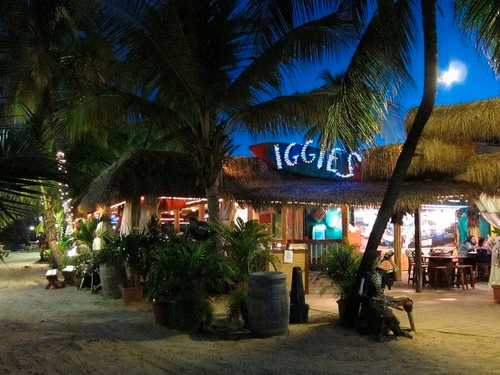 Stand-Up Paddle Boarding at Bolongo Bay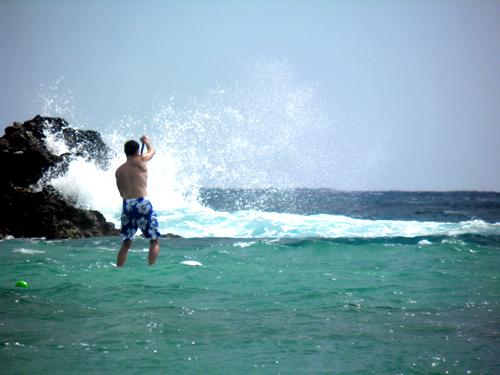 'The Journal' from that first trip