These never fail to make my day and bring about a sense of happiness with what we are together growing, Snoloha. So if you want to contribute to my level of daily happiness, all you gotta do is send 'em in (photos, comments, what Snoloha means to you, etc). Remember, you can win FREE gear by doing so!
First up is Alison from Texas and a recent trip to the island of Roatan (Honduras) sporting her Snoloha Definition T, and I think that might be a SnoFlake Palm Tree hat but I've yet to confirm…so I'll just assume, it makes me even happier.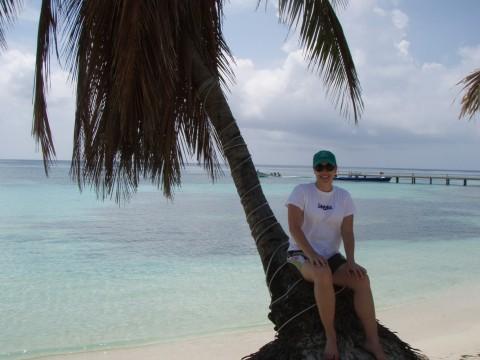 Next up is Seattle Dave…actually he's just south of Seattle, Washington is a town called Des Moines. So technically he is Des Moines Dave. Not only did he send a photo but also what Snoloha means to him.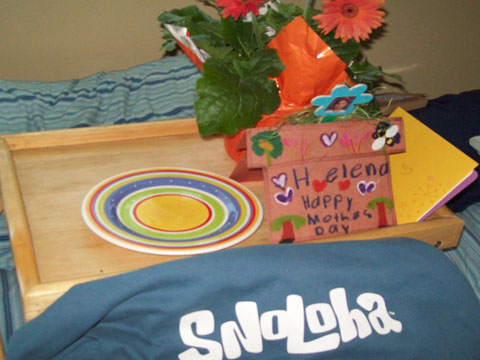 Snoloha is….many things….including Mother's Day!!!!

Snoloha is an escapist brand, identifying with wanderlustful fantasies of tiki bars on some distant island. It is a silent, clean peak with virgin snow and soft lines. It is also a thoughtfully delivered, (in bed, of course) Mother's Day gift of chocolate chip pumpkin spice cookies (gone), coffee (gone), Gerber daisies, and an intricate card, handmade by a six year-old girl. It is an escape TO the not-so-rare gems of beauty that reside in daily life. Snoloha is this, too and it feels good whenever and wherever you are.